Eric Black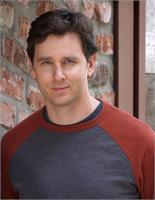 Indigo Co-Owner Eric Black had the good fortune to be introduced to Pilates in 1992 at the now disbanded Portland Pilates Center, the first of its kind in the Northwest. Eric credits the rhythmic movements and breathing of Pilates for leading him to yoga and meditation. A musician and actor as well, he graduated from The Juilliard School in New York City, where he studied intensively for four years. At Juilliard, his training incorporated many styles of movement along with extensive work in the Alexander Technique, a mind-body release technique that continues to influence his approach to Pilates and the arts.
Eric has taught Kundalini Yoga since 2001 and Pilates since 2002. Over the years, he has experienced many styles of Pilates; most recently studying with Elizabeth Larkam through Balanced Body University. Rather than a one-size-fits-all approach, Eric uses Pilates as a highly individualized, holistic training tool, even in a group environment. His students grow tremendously—not only in strength, flexibility and balance—but in kinesthetic awareness, confidence and freedom of movement.
Eric Black instructs the following:
Note: Instructor approval required prior to signing up for this class.

This Level 2 Reformer class is geared towards a slightly faster pace and a bit more intensity! Prepare to get a good workout. Students should have a good grasp of Pilates fundamentals and be free from active injuries.




Note: Your Group Reformer Class is located at 1564 Palos Verdes Mall in our Pilates studio. If you are new to Pilates and/or new to Indigo, please contact us at

info@myindigoyoga.com

prior to signing up for your first group. Basic knowledge of Pilates equipment technique (with recent experience) and/or a minimum of 3 private sessions are required for group participation.

Group Reformer Classes can be fun and social, intensely rigorous, or deeply relaxing—usually all of the above. Because Indigo class sizes are small—no more than 6 students—you'll receive quality instruction tailored to your body's needs.

Our groups are open level; however, once we know your particular needs and preferences, we can recommend those groups that will fit you best.

Reservation required.




With 8 classes per week, Indigo is proud to offer more Kundalini Yoga than any other studio in the East Bay! Transformative, healing, life changing, a total body workout... these are some of the words used to describe this practice.

The beauty of it is that whoever you are, whatever your physical condition, whatever challenges you face, Kundalini Yoga can help you to heal and overcome them. It works through a synergistic blend of physical postures for strength, flexibility, glandular and nervous system balance; breathing practices that calm and focus the mind, relieving stress and anxiety; and mantra work that has the power to give you an experience of your expanded potential as a human being.

Whether you're a seasoned Yogi or brand new, Kundalini Yoga is an adaptable system for all levels; one that will not only take you to your physical edge, but help you become your personal best in life.