Sosie Sagherian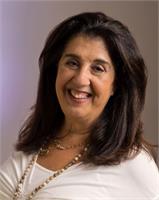 Sosie has practiced Kundalini Yoga for 17 years and has been teaching as a certified KRI instructor since 2008. She discovered Kundalini Yoga in Boston. As a new mother, sleep deprived and a bit stressed out; she found the practice to have immediate benefits. She says, "I never looked back and rarely missed a class. After being a student and sitting in front of some of the best teachers, including the master of Kundalini Yoga, Yogi Bhajan—I realized my path was to teach—and I pursued my certification."
Sosie Sagherian instructs the following:
Kundalini Yoga is an ancient practice from India that was originally passed down through royalty but was shared with the West by Yogi Bhajan in the 1960s.

Each class consists of warm-ups, breath work, an active asana-based kriya, meditation with and without mantra, and and extended gong relaxation . Kundalini Yoga will stimulate and strengthen the nervous, glandular and immune systems and restore balance to the entire Self. It is beneficial to everyone regardless of age, faith or physical ability.




With 8 classes per week, Indigo is proud to offer more Kundalini Yoga than any other studio in the East Bay! Transformative, healing, life changing, a total body workout... these are some of the words used to describe this practice.

The beauty of it is that whoever you are, whatever your physical condition, whatever challenges you face, Kundalini Yoga can help you to heal and overcome them. It works through a synergistic blend of physical postures for strength, flexibility, glandular and nervous system balance; breathing practices that calm and focus the mind, relieving stress and anxiety; and mantra work that has the power to give you an experience of your expanded potential as a human being.

Whether you're a seasoned Yogi or brand new, Kundalini Yoga is an adaptable system for all levels; one that will not only take you to your physical edge, but help you become your personal best in life.